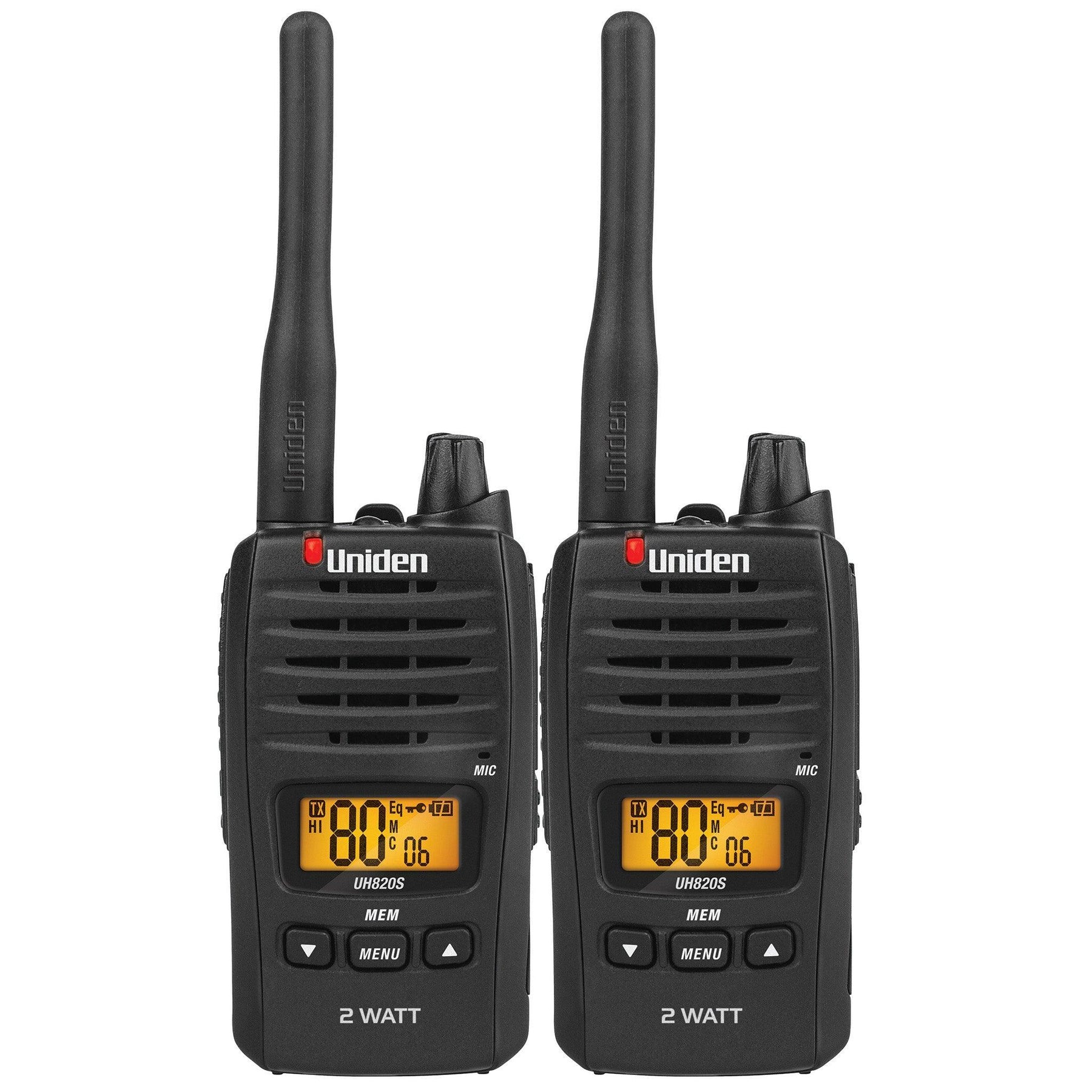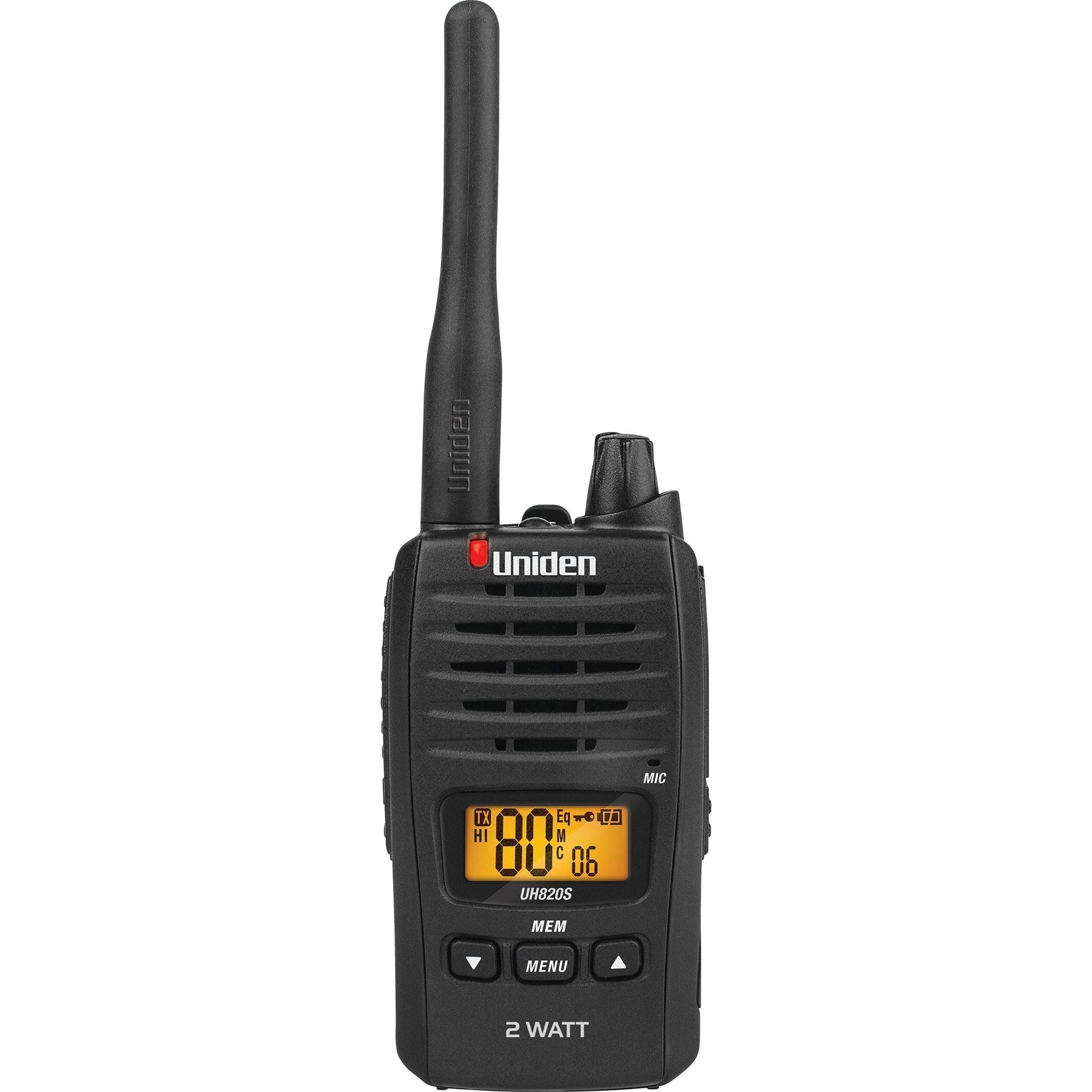 Uniden UH820S-2 Watt Twin Pack
The UH820S-2 is of trade quality and professional product that offers the finest components, engineering and styling and outstanding performance in all conditions and situations. Just what you would expect from Uniden.
With newest feature, the voice enhancer allows you to choose 4 different audio level settings (normal, bass, mid-range and high) the UH820S-2 provides a natural voice enhancer for sharp clarity and performance. The benefit of the Smart Key allows you toggle between Voice Enhancer, Instant Channel or Call Tone Feature to tailor to your needs.
The latest innovation added to the Uniden UHF range, Master Scan® technology, is designed to ensure minimal disruptions for continuous communication and offers users to seamlessly communicate on a group of channels. If your current channel is interrupted by outsiders, all radios in your group will automatically jump to a new clear channel allowing uninterrupted communicate to continue.
The finest components, unique engineering and styling, the UH820S-2 offers outstanding performance adaptable in various conditions and situations. Just what you expect from Uniden.
2 X UH820S UHF Radio
1 X Desktop Charge Cradle
2 X Lithium-Ion Rechargeable Battery
1 X USB Charge Cable
1 X Cigarette Adaptor
2 X Earphone MIC
2 x Battery Jacket for Alkaline Batteries
1 X AC Adaptor
2 X Belt Clip
Contact Details
Phone: (07) 55 407 803
Email: sales@nordicsport.com.au
Postal Address
Nordic Sport Australia PO Box 126 Labrador QLD 4215 AUSTRALIA
Warehouse Address
Nordic Sport Australia 30/8 Distribution Court Arundel QLD 4214 AUSTRALIA
Nordic Sport
Australia's leading sporting supplier